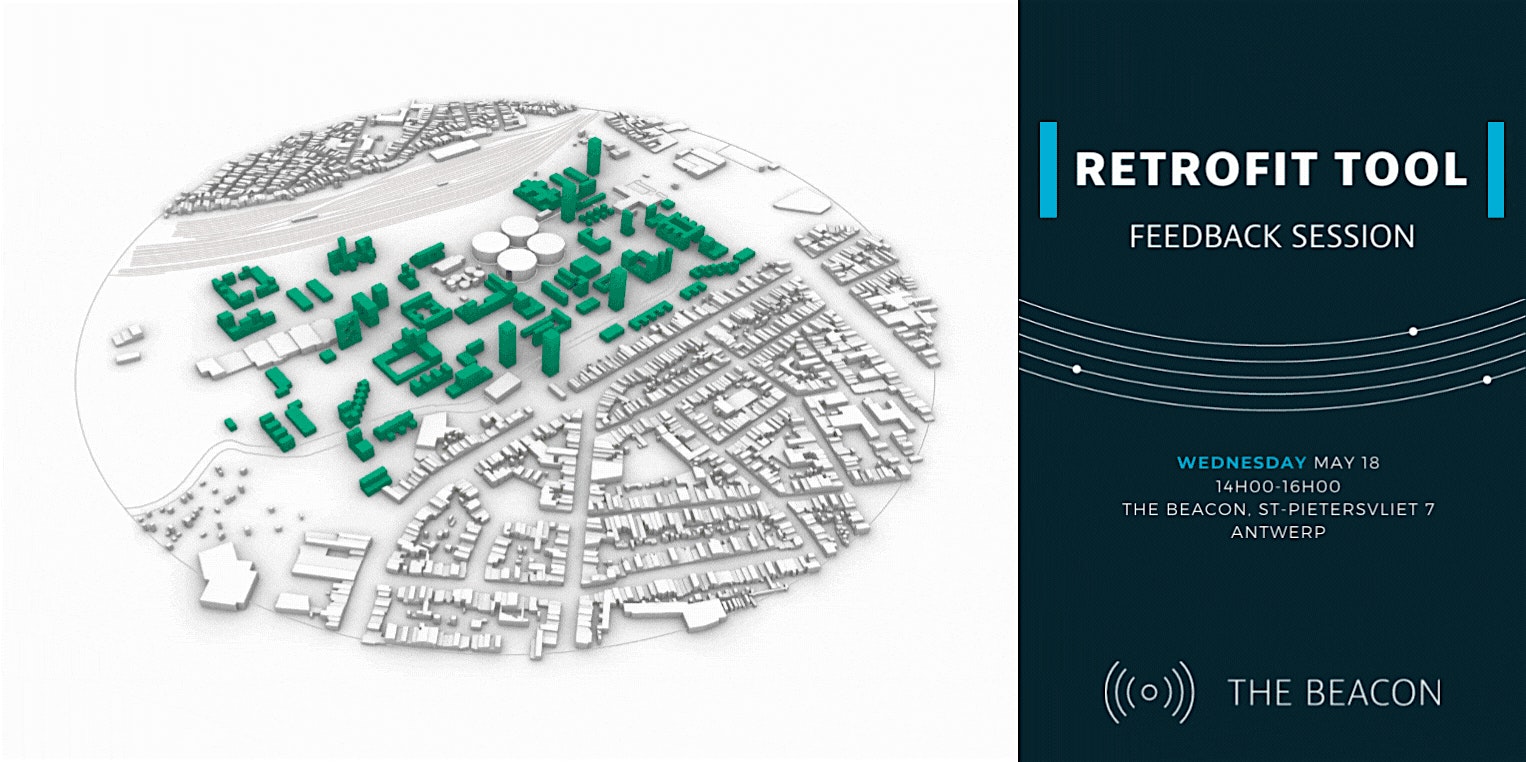 About this event
The researchers of University of Antwerp presented their intermediate findings for the first time at the Smart City Week. Now, they will share their research again, targeting specifically companies that develop or apply innovative energy technology.
What?
The "retrofitter" is a digital tool that maximizes the positive energy impact and efficiency of a real estate development. The tool combines city planning, energy and machine learning expertise, and delivers alternative spatial constellations with an optimized energetic impact.
The University of Antwerp will present a prototype-tool in October, as the result of a one-year project. The researchers however, want to ensure that this tool takes into account the most recent developments in terms of energy technology.
So this is why we host a feedback session. This will be a face-to-face and interactive ideation and design thinking session.
For whom?
Energy technology specialists:
- Monitoring, control, modulation, optimization …
- Local energy storage and production
- New and emerging energy technologies: local battery systems, geothermic energy, local heat networks …
Energy specialists within urban planning agencies, private real estate development companies …
AI/ML specialists that want to engage in a discussion with the researchers to validate or improve their ML module
Practicalities
This session is free, but a no show fee of 50 EUR will be charged to persons that have registered but don't show up without prior notification. The session will be held in English, unless the audience is fully Dutch-speaking.
This is a joint event of The Beacon, Agoria, Flux50 and ProptechLab