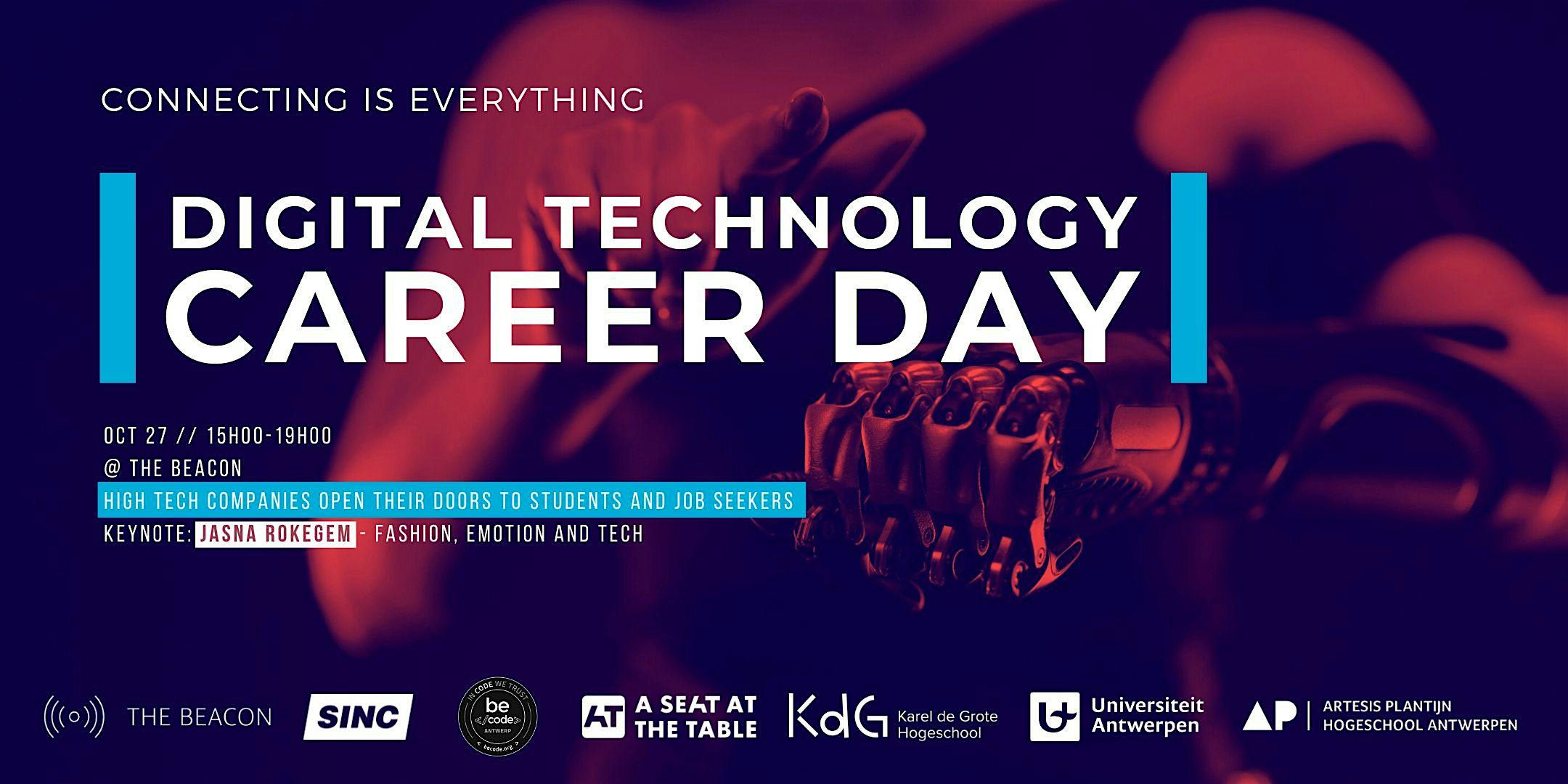 About this event
Young talent is one of the most precious commodities nowadays. The Beacon Community joined forces with University of Antwerp, SINC, Karel de Grote Hogeschool, BeCode, AP Hogeschool and A Seat At The Table (ASATT) to link young talent with ambitious and growing technology companies.
We'll invite students in their last year and recently graduated job seekers to our headquarters, where they will be able to meet with The Beacon Community Members. With a minimum effort, the latter will be able to put their company in the picture.
This event is focused on young potentials enrolled in an IT or similar technical study program (e.g. developers , multimedia...)
PROGRAM
15.00 - 18.00: Meet and greet with young tech talent at your office or booth - Small groups of students will visit the companies waves of 30 minutes each.
18.00: Plenary session with keynote presentation by Jasna Rok + reception
STUDENTS - VISITORS
Students and visitors can register for free. A few weeks before the event, all registered students will receive an e-mail, containing an overview of all participating companies. The students and visitors will then be able to select which companies they would like to meet.
Students who haven't flagged their preferred companies, can join the groups and visit the companies they would like to meet. All participating companies can be found in this booklet: https://drive.google.com/file/d/1SlCRQVRdMjFB-QonGY8bpqTYNNI8v2B7/view?usp=sharing
COMPANIES - EXHIBITORS
Residents can host these meetings in their office. Non-resident Community Members can use a meeting room, or a booth in the Open Office.
The purpose of this initiative, is to inspire young tech talent, and encourage them to start a career at one of our Community Member companies. How you will engage with these groups of students is fully up to you. A couple of ideas:
Your founder could explain how he/she started the company
Your CEO could give an overview of the company values, and how an average day at the job looks like
Your HR manager could emphasize the soft skills and intangibles that are key for a successful career in a tech company
Your CTO could dive into the details of the platforms, software and coding languages
...
INFORMATION
Registration is mandatory.
EN/NL will be chosen according to the preferred language of the group of students.
Participation is restricted to The Beacon Community Members.